Home Page
Table of Contents
Relationship Advice
Love Quotes
Love Poetry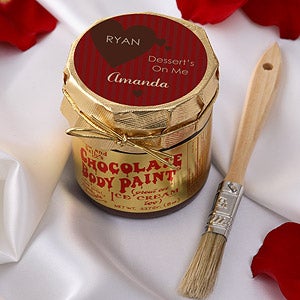 Dessert's On Me! Personalized Chocolate Body Paint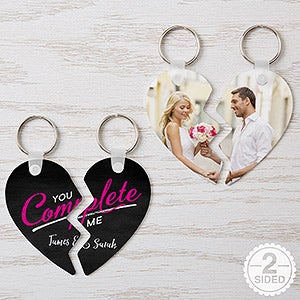 You Complete Me Personalized Break Apart Heart Key Ring


12 Pieces Romantic Chocolate
Main Page
Site Index
Links 2 Love
A girl writes about her boyfriend and the great relationship they're in - except that he used to be a playboy - and he talks about his old girlfriends. He wonders what might have been with this other girl. His friends thought he would never settle down. Is he afraid of commitment? Can he overcome his playboy past? Dr. TRuth tells her how to handle the situation and find out what the boyfriend really wants.
Relationship Advice for a Girl with a Boyfriend Thinking About Old Girlfriends

Dear Dr. TRuth,

I am 25 years old and have been dating a 29 year old guy named Jack for just over a year and a half....we have a very strong, loving, honest relationship....we have tons in common, still talk on the phone for four hours at a time, are open and honest with each other, very affectionate and loving with words and deeds, the sex is great....we are best friends and soulmates...we will finally be moving in together in January....we just bought a new vacuuum cleaner and a set of dishes, in fact....we also have talked about plans to get engaged within a year ...we have talked about wanting kids together eventually when we are married and both ready.

It all seems perfect right? Maybe it is and I am just paranoid, but I am just so afraid anyway.

On the down side for him is his past. In his youth, he was always a huge playboy; he was all about the sex and the fun. When his friends find out how serious we are, they always laugh and say wow, they never thought he would settle down EVER.

For quite some time, I worried about it, but he is so sincere and loving, and he has told me that that was his youth and he is past that and wants to be with me now and always, that I am the one for him and he is ready for the next stage of his life.

But recently, in the midst of one of our rambling conversations, he confessed that he has been thinking about a couple of the women from his past that he really did love.

There was one he would have married if he had been ready to settle down then, but he wasn't. He told me that his thoughts in no way make him doubt us, that he loves me and wants to marry me, there is no reservation in his head at all about us, but that he has been thinking in the back of his head "What if?" about these women from his past, especially that particular one.

He says it isn't a desire to still be with her, but more pondering and wondering what might have been, how his life might have differed if he had taken a different course, because he believes he could have been happy with this other woman if things had gone differently. He says that occasionally he still feels the urge to 'play the field', but that he would never do anything to mess up what we have because it is too precious to him.

I don't know what to think. Is it normal to think this way about past loves? Do I have anything to be worried about? Was he just being a dumb male and confessing a bit too much of his private thoughts?

Please help. I have been badly betrayed by men in the past. I'm not sure if I am just being paranoid over nothing, or trying not to be paranoid over something I should be afraid of.

Sincerely,
Terrified



Dear Terrified

I certainly can understand your concerns and you are wise to question this.

While I have no doubt your boyfriend really cares about you, it seems that as he gets closer to making a real commitment( getting engaged, moving in, etc.) he is very frightened and that may be one of the reasons his mind is straying to past relationships and other women.

On the other hand, if he has unresolved feelings for this woman, when things get rough between the two of you, he may turn to the fantasy of what that might have been like, and believe me, it is impossible to compete with a ghost.

Secondly, I would question his concerns about commitment in general. What kind of family does he come from? Does he have a good relationship with his mother? Are his parents still together? Is he stable emotionally? Is there any history of depression or anxiety in his family?

There is nothing wrong with playing the field before making a commitment, but as the two of you get closer, he seems to be questioning "the one who got away."

On the plus side, you two seem to be very good friends. You say you talk on a very deep level. If this is true, you absolutely need to voice your concerns. Believe me, they are valid ones.

Ask him how serious he is about his feelings about his past and if he is really ready to make the kind of commitment you both are.

Ask him if it is just fear of moving ahead, or if there are unresolved issues with his earlier relationships?

If he is unable to answer these questions to your satisfaction and feelings of security, it may be important to have a few sessions with a counselor where the two of you can discuss this openly.

One of the real tests of a relationship is the ability of both partners to be absolutely honest about these matters. Your feelings of insecurity need to be dealt with to your satisfaction.

I can tell from your letter that you are an intelligent and thoughtful young woman. You deserve to put these issues to rest. Otherwise, they will haunt you and destroy what actually seems to be a very lovely relationship.

Good luck in this matter.

Keep me posted.

Sincerely,
Dr. TRuth




If you liked this advice, you might find these letters helpful:

Like this relationship advice and commitment info?
Send it to a friend!